Hello friends!
TBR's make me chuckle and want to pull my hair out. Uhm, what? Let me explain. I enjoy them because it's fun to set a goal and think about all the lovely books I want to read and imagine I will have ample spare time in a month to read all of them. BUT when do we ever accomplish our TBR's?!
Mine are doubly weird because I list physical books that I have and want to read, and then I listen to lots of audiobooks, so come my monthly wrap-up I have lots of random books that I've read and you all are probably like wait..where did those come from?
So I felt like I needed to let you guys know why my lists are so far off from each other! Now I'm going to disregard all of the above and go ahead and set my TBR for the month of October. :)
WORKING ON:
Team of Rivals: The Political Genius of Abraham Lincoln by Doris Kearns Goodwin
So I did some math. It takes me about 2 minutes to read 1 page of Team of Rivals. I have 458 pages left, so at that speed it will take me a little over 15 hours to finish reading this book. WHEW. That's a time commitment. I don't expect to finish this one this month, but I'll be reading it here and there so it's included. Cross your fingers that by some miracle I do finish it so I'll shut up about how long it is ;)
Pages: 754
---
SPOOKY(ISH) CHOICES: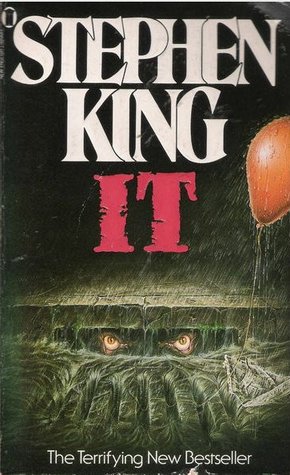 It by Stephen King
I'm terrified to read this book because I'm about 99.999% certain it will give me nightmares. But I've also heard amazing things about it, and it's kind of a feature in one of my very favorite movies (Stuck in Love, watch it if you haven't it's amazing trust me), AND it's the month to be scared so I'm going to be picking it up soon! I'm like excited scared. Jittery.
Pages: 1,116
Library of Souls by Ransom Riggs
I can't believe the final Peculiar Children novel is out already! Didn't Hollow City just come out a few months ago?? Not that I'm complaining… But I'll be sad to see the books end! I am quite anxious for the huge cliffhanger at the end of Hollow City to be resolved though. What will happen to poor Miss Peregrine?!
Pages: 458
P.S. The only thing creepy about this book is the pictures… imagine finding those things in your attic or somewhere?! I'd be tearing out of that house.
---
MAGIC & MURDER: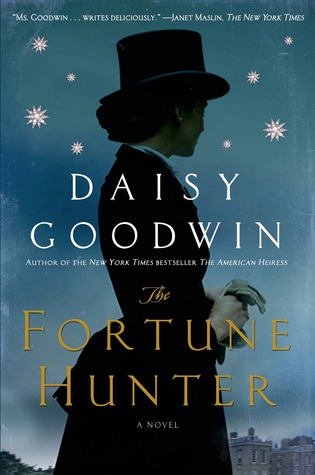 The Fortune Hunter by Daisy Goodwin
I swear I'm going to read this. Sometime. I really want to but series and The Quest just keep getting in my way! *Stomps foot* It's staying on the list until I actually read it. I just love the cover and the title and the little sections of it that I have read. Agh now that I'm thinking about it I just want to pick it up.
Pages: 468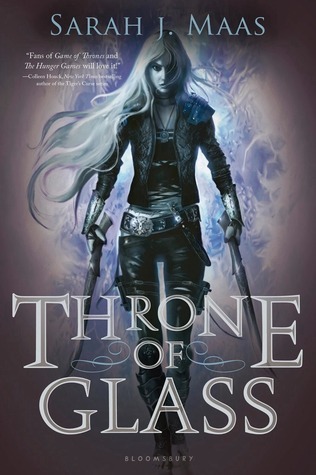 Throne of Glass by Sarah J. Maas
I'm super duper excited to read this series. I'm also really nervous because if I don't like it I'm pretty sure I'll have to lie about it or I'll find burning dog poop on my front step or something. Good luck though, my building has restricted access mwahaha. Haha no I'm just kidding, I wouldn't lie to you. Plus I'm pretty positive I'm going to love it anyway. Plus it's all like dark and gorgeous and perfect for Fall!
Pages: 404

Six of Crows by Leigh Bardugo
*Girlish squealing* I just loved the Grisha trilogy. LOVED it. I was going to post my series review but then I realized I just posted the Percy Jackson one and decided it would be overkill so I'll post it next week instead! But I basically love Leigh Bardugo. She just. Ah. I'm going to way over-elaborate about it in that post so I'll shut up now.
Pages: 480
P.S. HOW GORGEOUS IS THIS BOOK?! The black stained pages?! Oh my goodness. Yes.
---
Six books? Think I can do it? I don't knowwww… I'm going to try my darnedest.
Also looking forward to in October:
HALLOWEEN!; Hocus Pocus; orange leaves everywhere; sweater weather; the return of rain in Washington; my one-year anniversary with my very best friend/the most amazing man on the planet; my sister's announcement of the sex of her baby!
It's gonna be a great month!
I'll write again soon! Until then, keep reading!
J. Bookish