Herro.
Day Four!
I'm actually really excited about this tag because it's more *challeng*-ey and less *let me think deeply about my books*-ey. I was tagged by Samantha @ Read's Read Reviews, who is just the most enthusiastic little blogger ever and she deserves even more attention than she gets, so go check her out!!
1. Find a book for each of your initials

Oh cool, J J K.  That's not difficult at all. Thank goodness there were no more J's because those are the only J books I've read. And there were no K books on my Goodreads. So (the) Kite Runner counts, right? It's on my TBR list… GRRRR. So my name is Jordyn Jean and I secretly hate my middle name. And my last name is one of those crazy names where I'd know it was my turn in attendance because the teacher would get to the K's, frown, and stop talking. That was my cue to raise my hand. Also, that's the cover of my copy of Jane Eyre which I love.
2. Count your age along your book shelf- which book is it?
WHICH BOOKSHELF?! I'm going to pick whichever 23 I like better. Hold please.
East of Eden it is! I have a love-hate relationship with this book. It's really a terrible story, but parts of it are so beautiful. My favorite quote is "All great and precious things are lonely" which is just beautiful, but an evil woman is the one who says it, so… I try to forget about that. Also, I keep forgetting how old I am. Is this what happens when there are no more exciting birthdays in your future? Gah. Getting old.
3. Pick a book set in your city/state/country
Yeah I'm from Port Angeles. Yadda yadda. You know the drill. If you don't, here's the story.
4. Pick a book that represents a destination you would love to travel to
I want to travel everywhere. So that's a lame question.
Alright, The Lord of the Rings because I desperately want to go to Rivendell. ;) Also, the movies were filmed in New Zealand and I really want to go there as well!
5. Pick a book that's your favorite color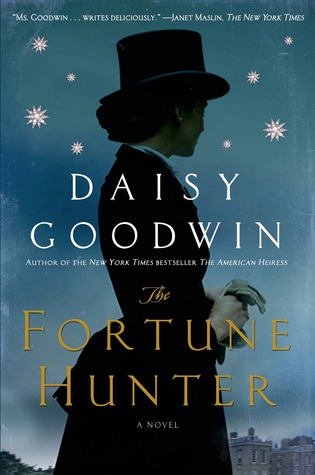 My favorite color is blue. And I love this cover. In the real-life version, the gold and silver are SHINY. And I love shiny things.
6. Which book do you have the fondest memories of?
UHH DUH.
7. Which book did you have the most difficulty reading? 
It took me about a year and a half to read Great Expectations. I got through from sheer determination. It was dreadfully dull and I really don't know why it's so beloved.
8. Which book in your TBR pile will give you the biggest sense of accomplishment when you finish it?
Because it's huge and scary and I'm terrified to read it! But I will one day, and I will feel seriously accomplished once I do. And probably sleep with a night light on for a month or so. No big deal. ;)
---
I'll write again soon! Until then, keep reading!
J. Bookish