WOO 2015 is all over. It was a long year. I've been having some health issues that have been quite a struggle but it looks like we're just about to get that figured out (please mentally happy dance with me here). I've had some exhausting and rewarding jobs, moved in with my boyfriend, started this little blog you're looking at (p.s. thank you lovely crazies who think I'm slightly interesting sometimes) and grown a year older. I'd say it's been a damn good year. So let's go over the bookish/blog portions of my life, shall we?
This survey was created by the lovely Jamie @ Perpetual Page Turner and I discovered it from my book buddy Maria @ Marwhal Reads! This thing is quite comprehensive, to say the least.
Also, all of the graphics were made by Jamie. No credit here. Me? Graphics? PAH.
---

Number Of Books You Read: 44
I know there are a lot of bloggers who are just amazingly dedicated but for this flaky reader that is a lot of books. My Goodreads goal was just 24 so I'm very impressed with myself.
Number of Re-Reads: 3
The first two HP books and Perfect Ruin!
Genre You Read The Most From:
I'm too eclectic for this question. :D
1. Best Book You Read In 2015?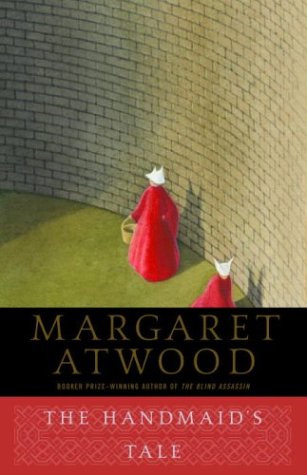 I mentioned this one here! Absolutely amazing.
2. Book You Were Excited About & Thought You Were Going To Love More But Didn't?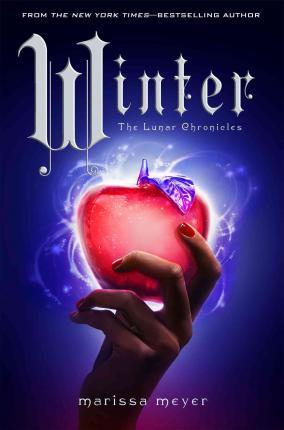 Oops. Talked about this one here. I loved the Lunar Chronicles series, which was why I was disappointed I didn't love Winter. I sincerely wish I was in the group of people who are absolutely raving about it, but I think I just expected something more.. mature I guess? That I didn't get.
 3. Most surprising (in a good way or bad way) book you read?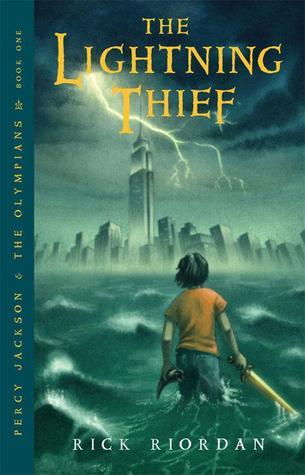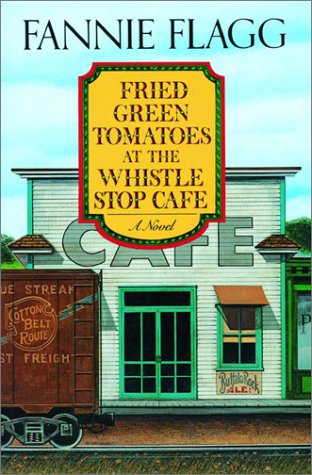 All of these just fired through my head in too quick of a succession for me not to include them all. One sentence reasonings: The Lightning Thief because it proved to me that I'm not too old to read Middle Grade; FGT because I NEVER would have picked it out myself but I LOVED it (Thanks Maudie!); Slaughterhouse Five because I HATED it and I've never not appreciated any portion of a "classic".

 4. Book You "Pushed" The Most People To Read (And They Did)?

Erm. Did any of you read books I recommended? I don't really push books on people in real life. They all think I'm a crazy but lovable book hoarder. So let me know if you read any because of me! :)
 5. Best series you started in 2015? Best Sequel of 2015? Best Series Ender of 2015?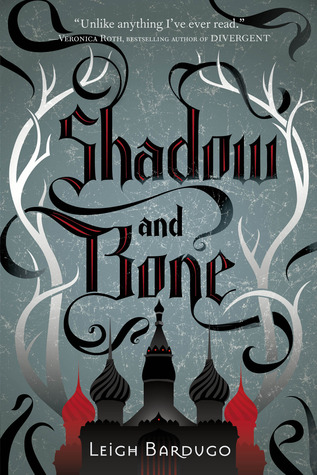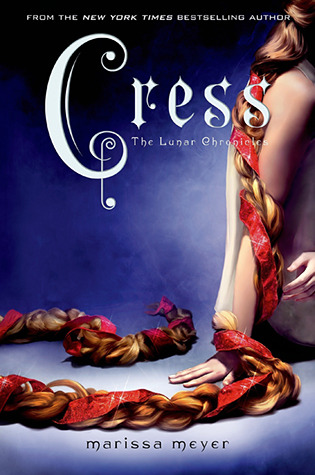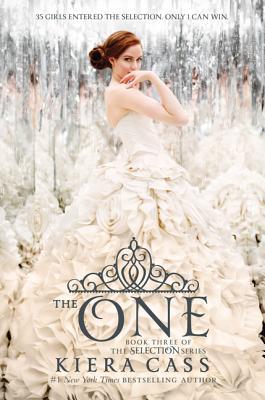 The real answer for all three is The Grisha Trilogy. But I would bore myself if I used all three books for all three answers. So I'm going to lie and cheat a teeny bit to make it more interesting! Haha best sequel is Cress, mostly because of Cress and Thorne. Aaand best finale which is not actually a finale but I'm not going to read any further so it's a finale as far as I'm concerned will be The One! Because this series was a fun guilty pleasure and I figured I should mention it somewhere. I was quite happy with how things turned out.
 6. Favorite new author you discovered in 2015?
LEIGH BARDUGO. She's a badass. I basically just want to be her? I mean, not really but I definitely want to write like her.
7. Best book from a genre you don't typically read/was out of your comfort zone?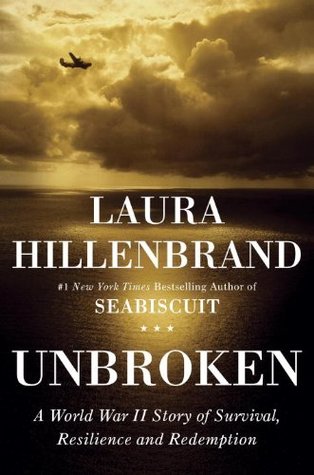 First non-fiction book I'd read maybe ever? I loved it and it got me started reading more non-fiction! Who knew things that actually happened can be written in such an engaging way? Not history textbook writers, that's for sure.
 8. Most action-packed/thrilling/unputdownable book of the year?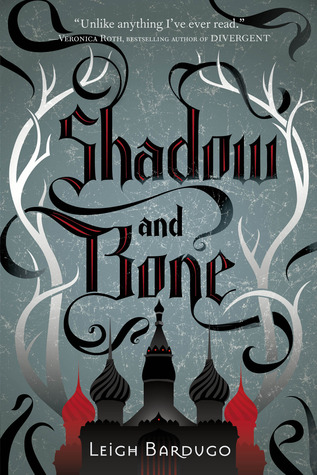 I am just ridiculous. But I really couldn't put this one down! I read it in..24 ish hours I believe? Like through the night then immediately when I woke up. What can I say. I was hooked!
 9. Book You Read In 2015 That You Are Most Likely To Re-Read Next Year?
Oh gosh, I really don't think I'll re-read any of them! Maybe Six of Crows because Crooked Kingdom will hopefully be released sometime next year?
10. Favorite cover of a book you read in 2015?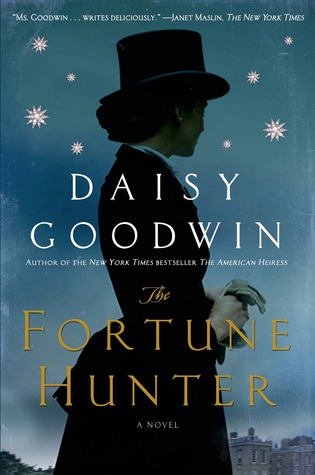 It's so much prettier in person too! It has shiny letters and stars. I bought it because of the gorgeous cover!
11. Most memorable character of 2015?

WHAT. I HAVE TO PICK ONE?! I can't. I just can't. I'll pick five. The Darkling, Kaz Brekker, Percy Jackson, Carswell Thorne, and Mark Watney. Because I am a terrible feminist. Haha actually I think I tend to put myself in the place of the female characters in order to experience the story, so they stand out less to me.
 12. Most beautifully written book read in 2015?
I didn't even like this book in the end. Because of the ending. So I can't deny that it was absolutely beautiful. Right up to the last 15 pages.
13. Most Thought-Provoking/ Life-Changing Book of 2015?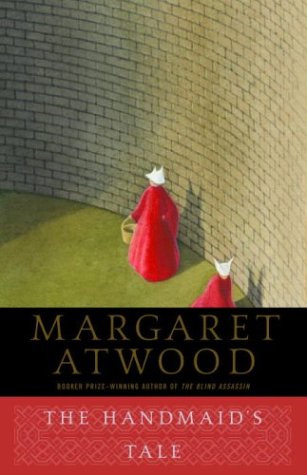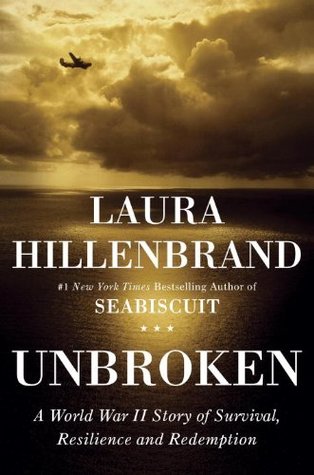 Tie. I can't choose. I loved both of them. They both resonated with me.
 14. Book you can't believe you waited UNTIL 2015 to finally read? 
Since it was first published in, you know, 1818. And I loved it!
 15. Favorite Passage/Quote From A Book You Read In 2015?
I have NO idea. I don't keep lists of quotes or anything. I should. Maybe I'll start in 2016?! Yes that's an excellent idea.
16.Shortest & Longest Book You Read In 2015?
Longest: Winter by Marissa Meyer
Shortest: The Martian Chronicles by Ray Bradbury
 17. Book That Shocked You The Most

BECAUSE. IT'S. AMAZING.
18. OTP OF THE YEAR (you will go down with this ship!)

(OTP = one true pairing if you aren't familiar)
SO THAT'S WHAT IT MEANS. I honestly had no idea. You kids and your lingo. Anyway, definitely Kaz and Inej. Pleasepleasepleasepleasepleasepleaseplease.
19. Favorite Non-Romantic Relationship Of The Year
Ruby + Liam + Zu + Chubs from The Darkest Minds. They were the entire reason I enjoyed the book.
20. Favorite Book You Read in 2015 From An Author You've Read Previously
Persuasion by Jane Austen because she's the only author I read a new book from this year that I'd read before hahaha wow.
21. Best Book You Read In 2015That You Read Based SOLELY On A Recommendation From Somebody Else/Peer Pressure: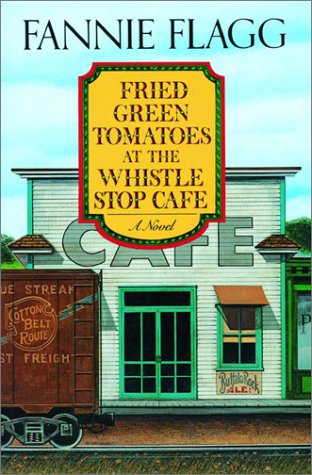 I don't usually read books solely on recommendation, but when Tim's mom gave me FGT I obviously wanted to read it. I'm so glad I did, because it's a wonderful book. I should probably watch the movie – which MY mom loves – now….
22. Newest fictional crush from a book you read in 2015?
Haha I don't do fictional crushes. Ultimate loyalty to my man.
23. Best 2015 debut you read?
Again, Six of Crows! I didn't read very many debuts. I think I read 3. The conclusions to Miss Peregrine's and The Lunar Chronicles both let me down, soooo yeahhh…
24. Best Worldbuilding/Most Vivid Setting You Read This Year?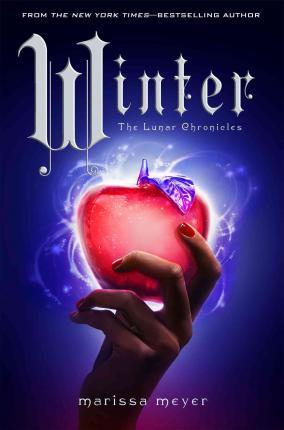 Look! I'm not a terrible hater person! I enjoyed some aspects of this book! I thought Meyer put a vivid picture in my head of Luna and the stark contrast between the palace and the outer sectors. While a little Hunger Games bell may have been dinging in my head, I can still appreciate the domes and other aspects of the world that make Luna special. One of my favorite things about that series is that it's a dystopian set in this world that actually gives us glimpses of other countries. Am I the only one who's always like ok, this is America, what happened to the rest of the world?! I loved that Meyer set each book in a different country.
25. Book That Put A Smile On Your Face/Was The Most FUN To Read?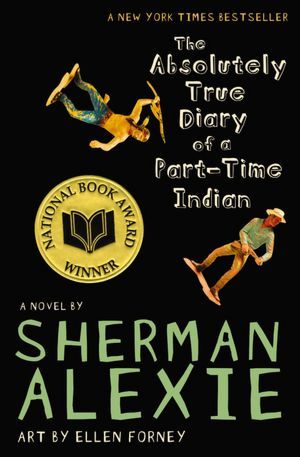 I got this book for a class in college that I ended up not taking, but I kept the book because I thought I'd like to read it later (and it only cost, like, $5) and I did read it this year! It was a really quick, quirky, fun read. It made me smile and laugh and was very enjoyable overall.
26. Book That Made You Cry Or Nearly Cry in 2015?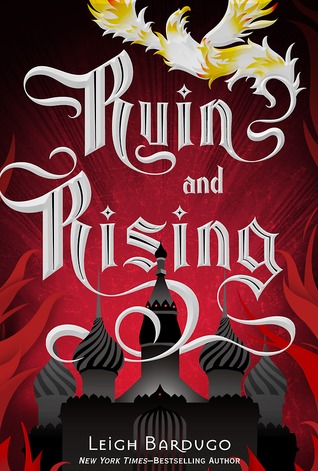 One book? HA. I'm pretty sure Ruin and Rising made me cry multiple times though, so we'll go with that. Nikolai. Wahhhhhh.
27. Hidden Gem Of The Year?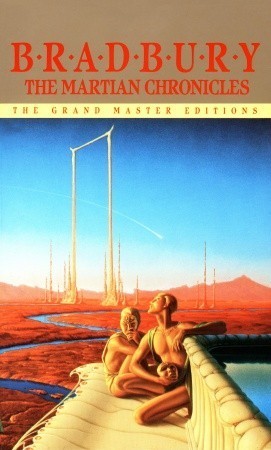 Because I'd never heard of it, I don't know of anyone else who's read it, and I think it's amazing.
28. Book That Crushed Your Soul?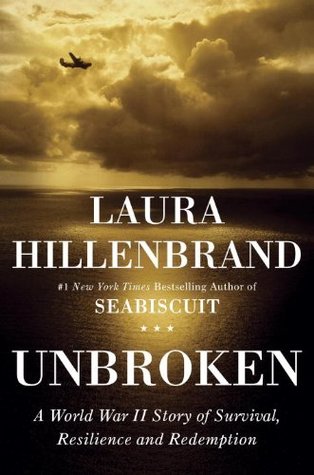 Absolutely, hands-down Unbroken. No question.
29. Most Unique Book You Read In 2015?
Things Fall Apart was different from anything I've ever read. It's written as if a story is being told sitting around a fire. It's traditional and beautiful.
30. Book That Made You The Most Mad (doesn't necessarily mean you didn't like it)?
THE ENDING. GAHHHHHHH.
1. New favorite book blog you discovered in 2015?
I actually discovered book blogs in general in 2015? SOOO all of them. :D I really think everyone's blogs are unique to who they are, and that makes all of them wonderful.
2. Favorite review that you wrote in 2015?
I hate writing reviews. I personally think I'm terrible at it. Sooo if I had to pick one, I suppose I'd pick Wuthering Heights!
3. Best discussion/non-review post you had on your blog?
Definitely Re-thinking Twilight, which is really funny to me because 1. I'm not a Twilight fan, and 2. I wrote it completely spur of the moment the day that the Beau version was released and it's like 3 paragraphs long. But it generated quite a bit of discussion and still gets random views here and there which is fun for me.
4. Best event that you participated in (author signings, festivals, virtual events, memes, etc.)?
Well I am apparently just a sad little loner because I don't participate in such things. I'm actually just really bad at planning. Soo I have to say that going to Powell's bookstore was my favorite bookish moment! Sara Bareilles was signing there, that counts, right? Even though I didn't get a book signed…. teehee.
5. Best moment of bookish/blogging life in 2015?
Well, starting my blog. And getting my first follower and being like WHAAAA. And then just seeing it grow and making interweb friends and reading a ton more than pre-blog Jordyn and getting to write things. :D
6. Most challenging thing about blogging or your reading life this year?
Being a flake. Me, that is. I just have so much going on in my real life that I miss out on blogging for a couple weeks, and when I get a chance to blog I'll just write something for mine and then ignore everyone else's and I feel terrible about it. I follow everyone back (or else I mean to, I'm so sorry if I just lied and didn't follow you) which leads to me following well over 100 blogs and it's just impossible to keep up. I'd like to figure out some kind of system for 2016 so I miss fewer posts though.
7. Most Popular Post This Year On Your Blog (whether it be by comments or views)?
DEFINITELY my Seasons of Book Blogging Tag. 56 comments and 125 views. Which is a ton for me! It's really fun to see it spreading around the internet and everyone's different answers!
8. Post You Wished Got A Little More Love?
Oh gosh, I don't know. Probably something from back when I had like 5 followers because no one got to see it? Hold on, let me check…. Okay probably Where have the young adults gone? Because it's just rambling but it's something I actually care about. I should write more posts like that.
9. Best bookish discover (book related sites, book stores, etc.)?
Again, book blogs. I didn't know book blogs were a thing. I started my blog because I discovered a DIY blog I loved, and I initially had a totally different idea for what I wanted to do, I just thought I needed a hobby. Then I started exploring and everyone said to write about whatever you were passionate about, and I realized the only thing I really wanted to write about was books! Then I discovered book blogs. It was a very exciting moment for me.
10.  Did you complete any reading challenges or goals that you had set for yourself at the beginning of this year?
The only goal I had was the Goodreads challenge which I'd set for 24. And yes, I smashed it. Since I started blogging I read 36 books, which beat the challenge itself!
1. One Book You Didn't Get To In 2015 But Will Be Your Number 1 Priority in 2016?
Becaaaause I keep saying I'm going to read it but I never do! It's a really hyped book for me and I have high expectations which always makes me really nervous. I just want to make sure I'm in the right mood for it before I read it so it doesn't get ruined because I forced it, ok?!
2. Book You Are Most Anticipating For 2016 (non-debut)?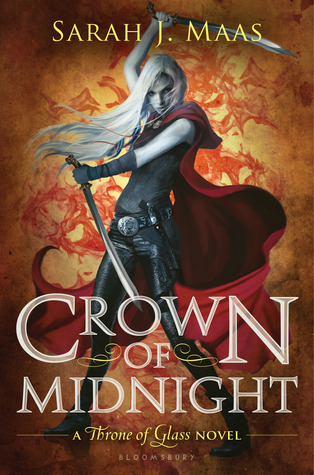 Because I wasn't the biggest fan of Throne of Glass, but I still have high hopes that it will get better in book two!
3. 2016 Debut You Are Most Anticipating?
Debut as in by a new author? I can't say I'm anticipating any. I'm sure there will be many fabulous debuts though, so let's say I'm looking forward to all of them!
 4. Series Ending/A Sequel You Are Most Anticipating in 2016?
Crooked Kingdom?! If it comes out in 2016?! I really hope it does. But there's no cover yet so I'm just going to cross my fingers and imagine its beautifulness. I mean, Six of Crows had black freaking pages. Tough to beat!
5. One Thing You Hope To Accomplish Or Do In Your Reading/Blogging Life In 2016?
I would like to write more reviews! And get magically better at writing them!
6. A 2016 Release You've Already Read & Recommend To Everyone:
Oh, OK ARC PEOPLE, JUST RUB IT IN MY FACE. I haven't read any 2016 releases yet!
---
Wow that was long.
I'll write again soon! Until then, keep reading!
J. Bookish